inspired by design
branding and web services
Whether you're just getting started or looking for a complete makeover you need to have an effective strategy and visual identity that helps you communicate your message.
Fully Custom WordPress Website
TIMELINE : 6-8 WEEKS
Need a well crafted website totally custom made for you? Are you just getting started with your online presence? This is the pack for you.
This package includes:
+ Website designed and built from scratch
+ 5 pages included
+ Site Map
+ Website wireframes (mockups of the site)
+ Mood board + Client portal
+ Responsive design for mobile + tablet
+ 2 rounds of revisions
+ Basic search engine optimisation
+ Basic SEO setup
Website designed in WordPress using Divi visual builder.
INVESTMENT : STARTS AT $3,800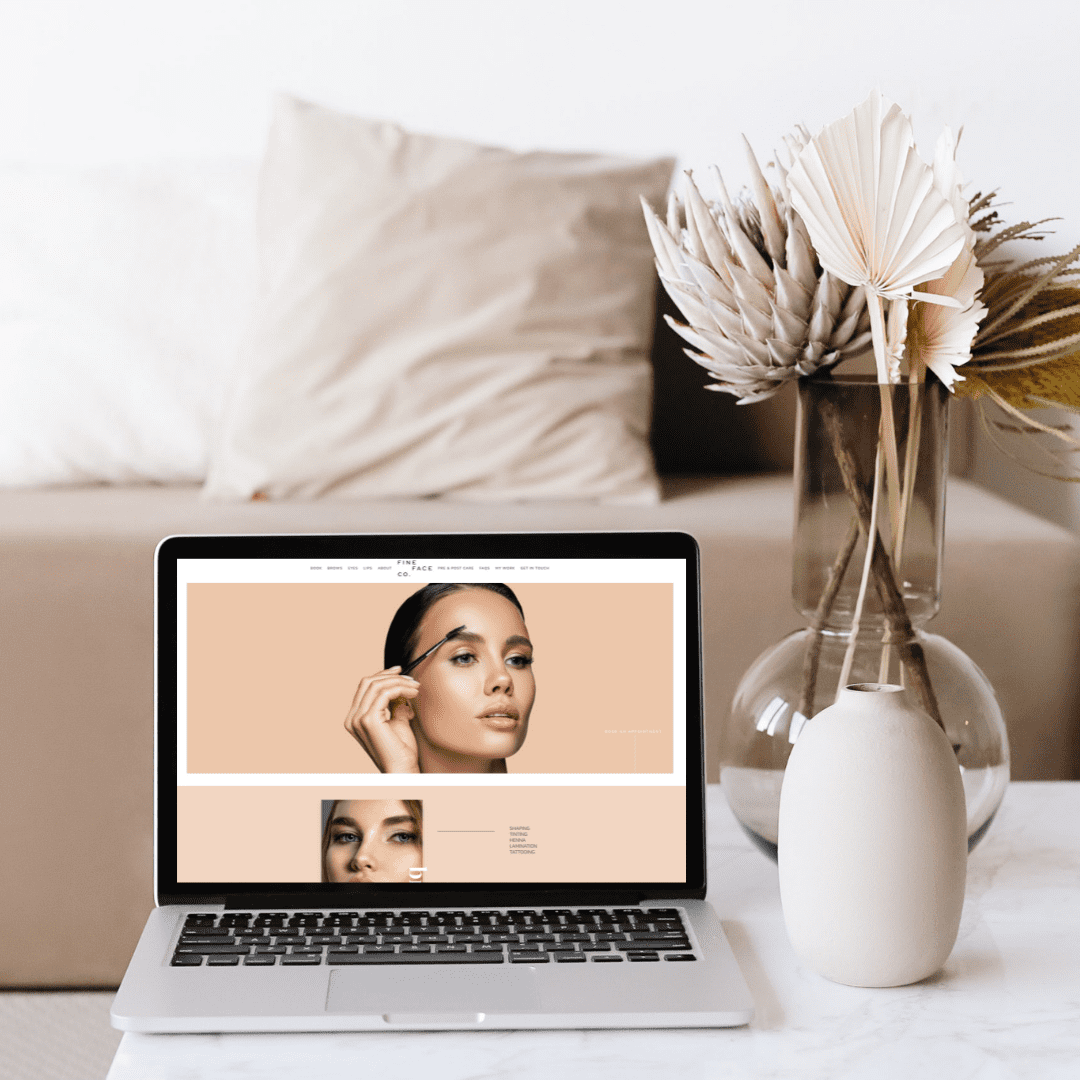 TIMELINE : 4-6 WEEKS
Is your website in need of a refresh and redesign? Are you cringing every time you send someone to your website? This is the pack for you.
This package includes:
+ A complete refresh and redesign of your website from scratch
+ Site Map
+ Website wireframes (mockups of the site)
+ Pinterest moodboard + trello collaboration
+ Responsive design for mobile + tablet
+ 3 rounds of revisions
+ Basic search engine optimisation
+ Basic SEO setup
Website designed in WordPress using Divi visual builder.
TIMELINE : 6-7 WEEKS
This package provides you to confidently show off your brand identity. Perfect if your just getting started as well as a company that simply needs a redesign or rebrand.
This package includes:
+ Brand Vision Strategy Session
+ Creative Direction
+ Mood Board
+ Brand Marks
+ Primary + Secondary Logos
+ Brand Patterns / Textures
+ Colour Palette
+ Typography Styling + Suite
+ Comprehensive Presentation
+ Brand Guidelines
+ Image Direction
+ 4 Rounds of Revisions
INVESTMENT : STARTING AT $2,800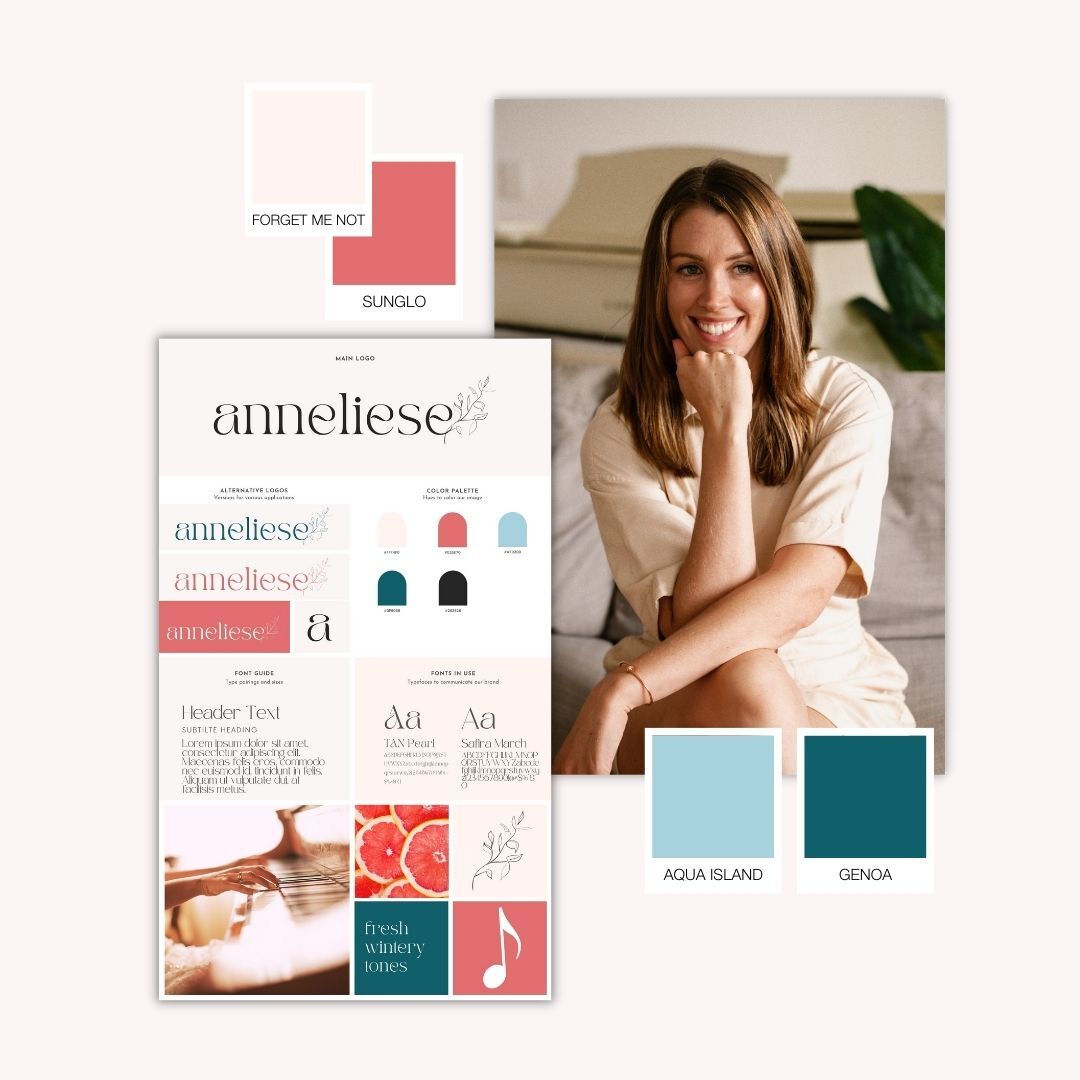 Our design services also include:
+ eCommerce websites
+ Point of Sale material (magazines, brochures, lookbooks, catalogues, menus, gift cards, thank you cards, flyers)
+ Business cards, loyalty cards
+ Letterhead design
+ Email newsletter design
+ Social media graphics
+ Website content writing and proof reading
+ Website monthly hosting packages
+ Domain registration
+ CRM (marketing automation) packages
+ Repuation management
01.
DISCOVER
This is your moment to shine! You get to tell us everything, so we can really get to know you and what your business is about. During this time we will reveal a little more about our design approach and strategy.
If we both feel we're a good fit for the project, we'll send you an in-depth project strategy and timeline proposal.
02.
CREATE
Once we're set on the strategy behind your brand, we get creative! We put our creative passion into action with visual collateral and mock-ups along with a Pinterest moodpboard for you to be able to envision your brand in real life.
We'll work together to refine the aesthetics, the look and feel and you will be included every step of the way. Once we have the mock ups just peachy we get to work on the design and build of your website.
03.
POP THE CHAMPAGNE
Now, it's almost time to show off your brand-new website to the world!
Once everything's approved and you are super happy with the final preview we put the bubbles on ice, drop the curtain and celebrate 🍾
frequently asked questions
How do I start my project?
Once you complete the client application, We'll be in touch to schedule a call where we'll get to know each other, answer your questions, and talk about how Quickapp Creative Design can help bring your story to life.
Within a few days you'll receive a project proposal addressing specific aspects of your project such as timeline and cost.
From there, if you decide to move forward, you simply signed the contact and send back.
We will send you our monthly hosting packs for you to choose from. (while in the design process please note you will be charged $11 +GST a month till the website goes live)
We will send you the initial deposit invoice. Once this has been paid we'll begin the design journey together.
What if I have more than 5 pages?
Fantastic!
Simple click RESERVE YOUR SPOT, fill in the form and we will be in touch to set up a discovery call with you to go through your website design needs.
Your investment will depend on your goals and the scope of the project. We want to set you up with everything you need to launch strong.
Do you offer monthly hosting?
We sure do!
Our packages range from JUST THE BASICS to VIP TREATMENT and everything inbetween.
Our business partner located in Melbourne owns his own hosting company so everything is right here in Australia.
Simply get in touch with us on 1300 515 611 to find out more about our plans.
I already have my own hosting. how do i proceed?
While we would love to have you host through us, we totally understand if you are happy to stay where you are.
You will need to create your wordpress staging site and set us up as an admin.
We are more than happy to assist with this for a one time set up fee of $150-$200 +GST.
We get to work and build your website.
Can i manage my own website once it is live?
You sure can!
After launch day you will be sent on your merry way fully equiped with a video tutorial suite where you have full access to all our training video's.
This suite has a one time fee of $50 which gives you lifetime access.
If at any stage you need assistance or something goes amuck on your website, we are more than happy to assist. This work is billable at out hourly rate.
Can I get changes made after launch day?
From the get go we get to know you and your business needs.
Throughtout the whole design process you are provided with a prview link of your website so you can view and advise along the way if you would like anything changed.
Wording + Website Copy: we copy and paste all wording that is provide by you. It is your responsibility to make sure the wording in the web copy is correct.
Prior to launch day you are provided the same link to do your final checks to make sure you are 100% happy with everything.
If for some reason you have missed anything and it needs to be changed, you will be charged out at our normal hourly rate.
Is the visual builder included?
This is completely dependant on the monthly hosting pack you choose.
If you choose one of our hosting packs the visual builder is included in your hosting.
The Divi visual builder is $89 USD per year. If you decide that you would like to own this outright we simply send you the link to purchase.
We are more than happy to purchase this on your behalf with your credit card on file.
What branding (logo) styles do you do?
Check out our Portfolio page.
If you see anything in there that is inline or similar to what you are wanting we can definetely help you.
I don't have my domain name, can you organise this for me?
We certainly can!
We can secure your domain name for $49 +GST for 2 years.
We will send you a quick email with what we need from you and your credit card details to purchase.
What does it cost to add additional pages to my website?
We charge $300 +GST for a basic additional website page. Once we have established what you would like added we can cost the new page out accordingly.
These pages are all custom designed from scratch.
Once we've received payment we get to work and design the new page(s).
What's not included?
Website hosting, custom domain and/or email hosting (CLICK HERE to request our PDF pricing list)
Any copywriting, branding or photography needed for the site
Desktop and web licenses for fonts
Stock image licenses (only if you are using paid stock)
Plugin licensing (only if require specific plugins)
Do you do eCommerce websites?
Absolutely!
We will quote this based on your products and design needs.
An eCommerce webiste is no different from our other websites. They are all made from scratch right through to the product category pages, cart page, checkout page and accounts page.
All inline with your branding.
Do you do payment plans?
Of course – we are more than happy to assist!
We understand branding can be a daunting process and big investment, both financially and personally. After your 50% deposit is paid, your project can be broken into two installments to create a branding experience that both meets you where you are and honors where you want to go.
If you need a more customised payment plan please simply get in touch with us on 1300 515 611 to find out more about our plans.
I recently recruited Quick App Creative to assist in the design of a new wesbite for my celebrancy business. I offered Nicole some rough ideas and she came back in record time, presenting me with a few options that were created with heart and clever skill set. From there, any small idea I had, Nicole added her flair and ideas. The final product was launched only a couple of weeks later and to my surprise, was more than I could have imagined. I knew my website was in good hands, but I honestly can't explain how thrilled I was/am. The feedback from clients and colleagues has been overwhelming and my business has benefited and is busier than it has ever been. I knew investing in my website was a good idea, so if you are thinking of doing this, look no further than Nicole and Wayne. Together they are very talented and make a great team. I feel confident having their support each day, knowing they are only a phone call away.
SOMER SAUNDER | SOMMER SAUNDER CELEBRANCY
Wayne and Nicole have just gone above and beyond in helping me create a new and professional new look website for my charity. Due to changes and enormous growth lots of changes were made throughout the extra long process and Nicole was beyond patient. Being in the Not For Profit sector funds are limited and it was important to find a business I could trust with my vision and budget. I cannot fault their support, knowledge and professionalism. I highly recommend them.
JANE HOLMES | SUPPORT THE GIRLS
Quick App are very helpful in understanding your requirements and resolving your problems in a timely manor. We are extremely Happy with the work they have carried out for our self's.
THE TAYLORS | SAN MARINO RESORT